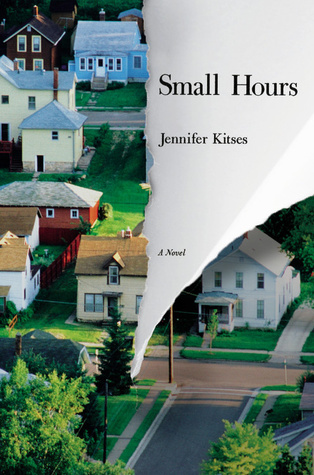 Small Hours
by Jennifer Kitses. 288 pages
Tom and Helen have left New York for a new life in a former mill town, thinking they could ride out their economic downturn and raise their two daughters in a nice place. Two years later, their fragile domestic life has started to spin out of control. Helen, feeling overwhelmed by work and demands of her family, starts to have anger management issues. Tom is struggling to keep afloat at his job, while also juggling a pretty hefty secret: a second life.
I thought this book was okay, but found it made me cranky. While it wouldn't have made for much of a story, most of the issues faced by Tom and Helen could have been solved if they ever had an honest conversation with each other. Instead, they keep things to themselves, hiding their problems and issues. Things come to a head over the course of one day, when Helen has an unpleasant encounter with some teens at a playground and Tom is tested by having to face up to all of the secrets he's been keeping (as well as the fact that he increasingly tunes out in a lot of situations).
I finished the book, mostly out of curiosity. The ending leaves things pretty open, so you wonder what these two people are going to do, now that they have to face each other and face up to what they've been doing. However, I'm more than happy to move on to my next read and leave these two behind.